Acupuncture in Mount Pearl
As a holistic health technique that's a key component of Traditional Chinese Medicine (TCM), acupuncture has been used for thousands of years. It's utilized worldwide to successfully address a broad array of conditions.
How Does It Work?
Acupuncture works with the channels in the body. There are pathways that run from head to toe. The theory behind it is it moves stagnation in the body. Acupuncture works in that way from a full body aspect, and it also releases healthy endorphins.
The primary benefits of acupuncture are that it reduces stress, relieves pain, quickens blood flow and enhances overall well-being. In fact, we see many patients who come in seeking acupuncture as a preventative or maintenance approach to health.
Most people can have acupuncture except for women at certain points of their pregnancy or those who have ongoing high blood pressure that's not managed with medication. If you have high blood pressure but are taking medication to control it, then you can receive acupuncture.
What About Those Needles?
Some people may want to try acupuncture but are reluctant to do so because of the needles. It's important to note that getting acupuncture is not like getting a vaccine. We use hair-like, disposable needs and the process isn't painful. We find that some people don't even realize the needles have been inserted. Our acupuncturist also can perform acupressure.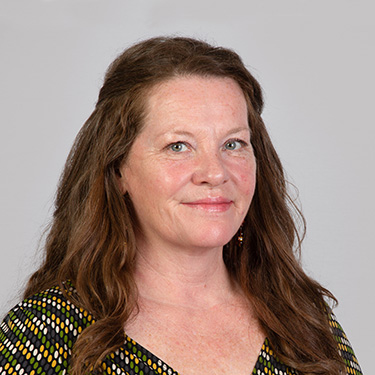 Meet Our Registered Acupuncturist
Denise Dooley is a Registered Acupuncturist, and TCM Practitioner, with a background in health and wellness.  Her experience includes working with individuals with disabilities for more than 15 years in Halifax and Toronto. When she returned to Newfoundland in 2008, Denise embarked on an extensive three-year program in Acupuncture at Eastern College in St. John's. Since graduating, she has been working as a full-time Acupuncturist in the CBS and Mount Pearl Area.
Denise offers numerous TCM modalities. These include:
Acupuncture/Acupressure
Diet Therapy
Dry Needling Techniques
Facial Rejuvenation
Gua Sha
Moxibustion
Tui Na Massage
Traditional Fire Cupping
When you come in for your initial assessment, Denise will ask several questions so she can best manage your concern.
She takes a holistic full body approach to her work and addresses many conditions. These include chronic and acute pain of the back, neck and shoulders, joint pain, sciatic conditions, nerve pain and sports injuries. Acupuncture also manages imbalances such as anxiety and headaches, IBS and digestive disorders, seasonal colds and allergies, skin disorders and women's hormonal issues such as PMS. It also may help with infertility.
Denise is an active member of her Provincial Boards NLCHP and CTCMPANL and an active member of the Academy of Naturopaths and Naturotherapists of Canada. She takes continuing education courses to stay abreast of the latest in the field. Recently, she took a class on managing PTSD with acupuncture, cupping and manual therapy.
Outside the practice, Denise enjoys spending time with her son and daughter, who are young adults, doing well in their post-secondary studies.
Get Started Today
Discover how acupuncture may help you. You don't need to be a chiropractic patient to schedule an appointment. Contact Active Health Chiropractic today to book your session!
CONTACT US »

Acupuncture Mount Pearl, St. John's, Paradise NL | (709) 726-0595