Active Health Chiropractic Reviews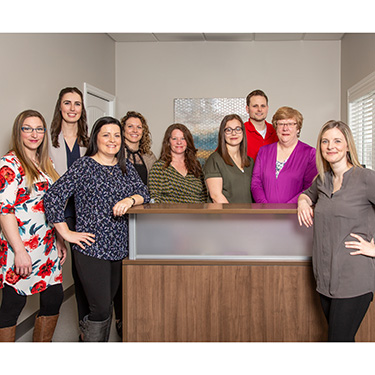 What Our Mount Pearl Patients Say
At Active Health Chiropractic we love when patients share with us their feedback and comments after chiropractic care. Please read our patient testimonials below to see what other people have achieved through their tailored treatment plans with us.
Share your stories too! Click here to send us your feedback so that we can help to spread the word about the benefits of natural Active Health Chiropractic care.
For more information or to schedule an appointment call (709) 726-0595 today.

Dr. Slaney was Fantastic
Dr. Slaney was kind, caring, and very knowledgeable! She detected things on my latest hip xrays that were either overlooked, missed or not communicated to me. She gave me hope!
-Yvonne B.
Awesome Experience Overall
Michelle and Keith were both unbelievable. I have seen several massage therapists over the years and Michelle gave me the best massage I've ever had. Keith's approach was so thorough and informative. I appreciated how he walked me through everything, explained what he was doing, and left me with some stretches for at home. Awesome experience !
-Rhonda R.
Staff Makes You Feel Welcome
Staff are excellent. Dr Slaney is very knowledgeable and caring and makes you feel very comfortable.
-Geoff S.
Very Helpful and Knowledgeable Experience
It was a very helpful and knowledgeable experience. Everyone was friendly and the process and online application made it super simple to arrange everything and fill out forms.
-Shannon S.
Knowledgeable and Skilled
Dr Keith Abbott did a fantastic job dealing with my physical issue. Its a work in progress and his skill and knowledge has made a very big difference in my recovery. Thanks Keith, it's been a pleasure to have you as my chiropractor.
-Shane B.
Amazing Results After First Visit
Linda Slaney was very professional, It was my first experience with a chiropractor. She made me feel very comfortable as she explained every procedure every step of the way. Results were amazing!
-Barry R.
Always Amazing, Even During This Pandemic!
You guys are amazing! Always informing your clients on different things and lots of ways to help people try and stay focused on their therapy at home during this pandemic. I am so glad I chose Active Health Chiropractic, Thank you!
-Jacqueline M.
Can't Wait for My Next Visit
I'm glad I went to see the chiropractor and can't wait for my next visit. She was very thorough, listened to my issues, provided explanations of the issues and corrective action required.
-Gerard W.
Very Accommodating and Exceptionally Clean
Received excellent chiropractic treatment and massage treatment from their friendly professionals. Very accommodating with a variety of available appointment times, and exceptionally clean. Would recommend.
-Steven S.
Hands Down the Best Move I've Ever Made for My Health
I started seeing Dr. Linda Slaney 11 years ago, and it was hands down the best move I have ever made for my health and well being. As a rugby player and trades worker, if it wasn't for Linda and the staff at Active Health Chiropractic I am certain I would have had to find a new career years ago.
-Danielle B.
Very Friendly and Professional
The staff are very friendly and professional and Dr. Abbott got me back on track to being pain-free with excellent follow-up appointments and exercises/stretches to do at home between visits.
-Darrin S.
Quality of Life Restored
After suffering from chronic pain for a long time I finally got the relief I was looking for. Quality of life has been restored and I owe a debt of gratitude to the skilled therapist at your site. It gives me great comfort and confidence knowing that I am in goods hands when I need treatment.
-Bruce M.
I am Beyond Happy
This was my first experience ever seeing a chiropractor. I am beyond happy I finally went. My doctor was very thorough with his examination, and I felt confident in his diagnosis and treatment plan. He took the time to provide me a detailed explanation of my back issue, showing me anatomical charts to ensure I understood his explanation. His confidence with his hands-on manipulation allowed me to feel comfortable in the treatment I received. I would highly recommend Dr. Abbott for anyone seeking treatments for back pain. Thanks!
-Cindi C.
I Feel I Am In Good Hands
I was very impressed with your receptionist Judy. She was organized, pleasant and took care to call me when there were openings. I felt that my care and issues were important. The staff were just that professional and put me at ease right away. I feel I am in good hands.
-Cathy J.
Huge Difference Compared to My Former
The personal care I received compared to my former Chiropractic clinic was huge. I'm only used to being hooked up to the Tens machine for 20 minutes knee bends on either side and leave. I didn't realize the chiro table was adjustable and moved.
-William G.

Reviews at Active Health Chiropractic | (709) 726-0595