Chiropractic Care
If you're new to Active Health Chiropractic, you might be wondering, what exactly does a chiropractor do? You can think of us like mechanics for your body. We're trained in evaluating the movement of all joints in the body. If you're in pain, there is likely a dysfunction present in one of your joints.
We'll work to determine the cause of that dysfunction. The common reasons include a joint restriction, muscular problem or myofascial issue. Our thorough examination process is designed to uncover the source of your concern.
Restore Balance to Your Spine and Body
There are many benefits of chiropractic you can experience. The most common is a reduction in your symptoms such as pain. You may also have a greater range of motion and be able to avoid a recurrence of your problem.
Once you're out of discomfort, we may recommend periodic care to make sure that you stay well. We'll also discuss tips and tricks like exercises to help you cope with everyday life.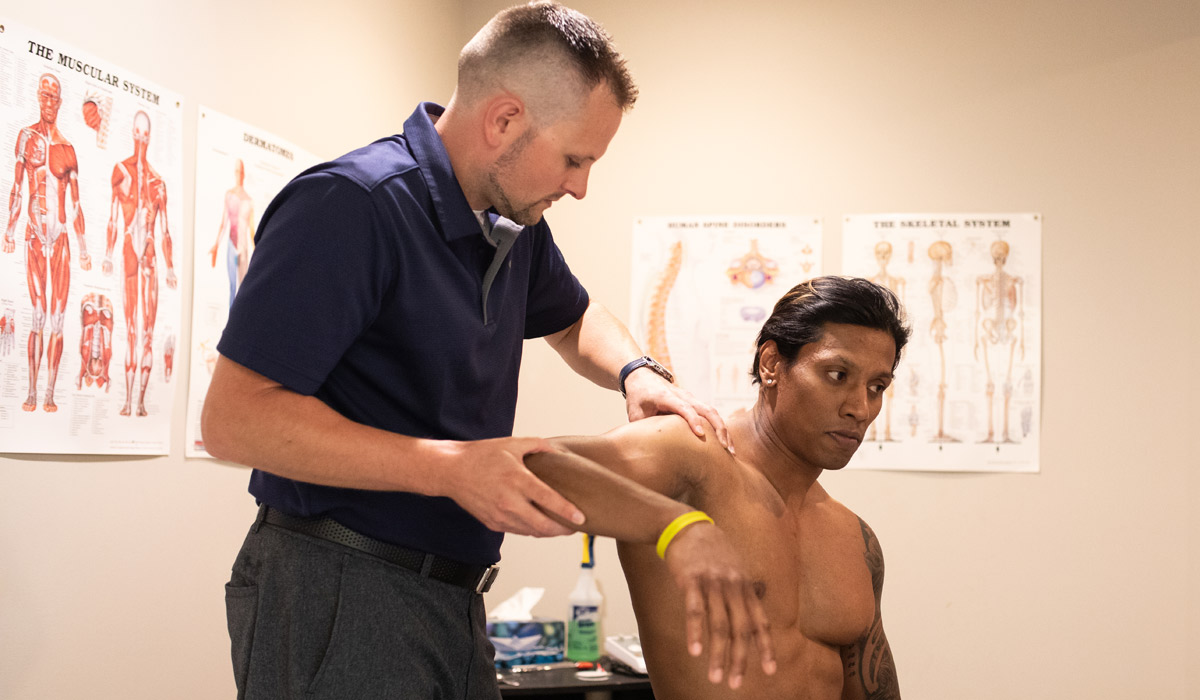 Commonly Helped Conditions
People visit chiropractors for a broad array of different concerns. Some of the most common that our patients present with include
Athletic injuries
Pelvic issues
Pregnancy-related problem
Temporomandibular joint (TMJ) disorder
Foot pain
Repetitive strain
Spinal stenosis
Back Pain
Our chiropractors use a variety of techniques as appropriate for you. These methods include Thompson Drop, Activator® and Cox-Flexion Distraction.
Get Moving Again
Are you feeling stiff, sore or tense? We may be able to help.
Contact Active Health Chiropractic today to book your first appointment! We have Saturday hours and are open late.
CONTACT US »

Chiropractic Care | (709) 726-0595