Pregnancy Chiropractic in Mount Pearl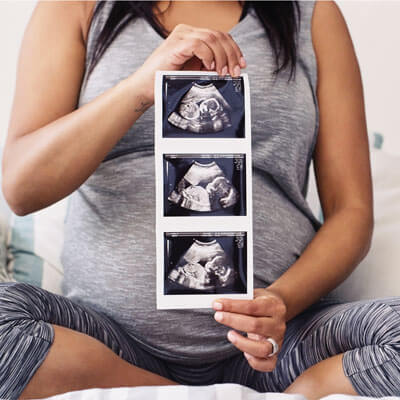 As a mother of three young children, Dr. Slaney knows all about the aches, pains, and issues that pregnant women have. "I found chiropractic was very relieving for many of the issues I had, such as low back pain and pubic bone pain," she said. Her discomfort responded well to different chiropractic techniques.
Issues Moms-to-Be Experience
Given that the relaxin levels increase during pregnancy, it's not unusual for women to have upper back and neck pain. If they leave a lot of the tightness in the neck and upper back untreated, it's not unusual for them to get more headaches. Dr. Slaney finds that getting those areas treated regularly, especially as the pregnancy progresses, usually keeps discomfort at bay.
Gentle Techniques
We adjust pregnant women using only gentle techniques, including Thompson Drop pieces that utilize gravity to motivate the joints into a better position. Many patients respond well to this method, along with various muscle release techniques and Graston Technique. As a mom-to-be's fascia around their pelvis gets stretched, Graston helps release the many adhesions around her low back and pelvis.
The Value of Postpartum Care
Once the baby arrives, following up with chiropractic care usually is very helpful. That's in part because labor and delivery is an exhausting process and there are many changes that occur. Getting checked can help Mom recover quicker and restore her body to its pre-pregnancy condition. Chiropractic can also help ease pain and discomfort that comes with either nursing or bottle feeding, because when the mom looks down at her baby, there is a lot of strain in the neck and shoulders. And sometimes the baby sleeps on Mom, which puts a lot of strain on the upper body.
Everything is so overwhelming for new moms, so if we can just ease one part of it, sometimes it makes a big difference.

Dr. Slaney
.
Book an Appointment
Whether you just found out you're expecting or are in your third trimester, you can benefit from chiropractic care. Contact Active Health Chiropractic today to schedule an appointment!
CONTACT US »

Pregnancy Chiropractic Mount Pearl, St. John's, Paradise NL | (709) 726-0595