Pediatric Chiropractic in Mount Pearl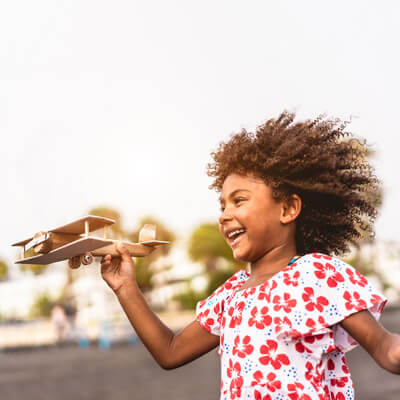 Chiropractic care is not just beneficial for adults, but it can also provide many benefits for children of different ages. Pediatric chiropractic care focuses on the proper alignment of a child's spine and neck, which can lead to better posture and overall health.
Keeping the Nervous System Healthy
Pediatric chiropractic care supports the nervous system, which controls all functions of the body, so any issues with it can lead to various health problems. Regular adjustments could help prevent these issues, ensuring that the nervous system functions correctly.
The Importance of Getting Your Baby Checked
It's a good idea to have your newborn checked as soon as possible after they're born, because even a natural birth can cause dysfunction as a result of the birthing process, which can be traumatic. That's the case, particularly if vacuum extraction or forceps were used.
NEW Patients »

We don't adjust newborns the same way we adjust adults. Only very gentle pressure is used, about the same that's employed to test a tomato for ripeness.
Help for Young Athletes
Chiropractic care can also benefit young athletes, helping them stay at the top of their game and avoid injuries. Chiropractors can align the spine and improve body function by using gentle spinal adjustments and other techniques.
Another benefit of chiropractic care is that it can help reduce the risk of injury. Our natural care may also improve performance by increasing the range of motion, flexibility, and balance. If your child does get injured, we can often address the injury with our natural care.
We see many young athletes, including soccer players, gymnasts, dancers, and cheerleaders.
Many Potential Benefits
It's important to understand that chiropractic cures nothing. But when your child's nervous system functions optimally, they may enjoy many health benefits. These could include better sleep, fewer sick days, and enhanced concentration.
Just as you take your child to the dentist twice a year for checkups to keep their smile healthy, regular adjustments can help keep their nervous system healthy, which supports overall health.
Book an Appointment
Preventative chiropractic could help your child experience more abundant health. Contact Active Health Chiropractic today to book an appointment!
CONTACT US »

Pediatric Chiropractic Mount Pearl, St. John's, Paradise NL | (709) 726-0595