Meet Dr. Linda Slaney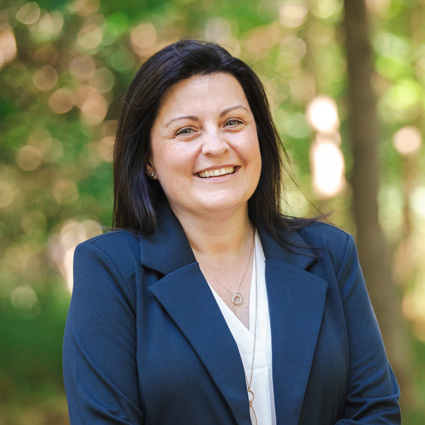 Dr. Linda is the best! I finally feel confident that my concerns are being addressed and that we will be able to effectively work on same!

Allison B.
A Desire to Help People
When Dr. Slaney was about 12, she broke her leg. She had to make the four-hour drive to St. John's to have the complicated break treated. Once fitted for a cast, Dr. Slaney began to see the pediatric physiotherapist to learn how to use crutches. She remembers being struck by the idea that you could have a job where you helped others.
EXPLORE OUR SERVICES »

Dr. Slaney studied kinesiology during her undergraduate years at Memorial University of Newfoundland. After a time working in the field, she met a chiropractor who was looking to add a kinesiologist to her clinic. It took just a few more months before she realized that her true calling was to become a chiropractor.
Chiropractic Education and Associations
Dr. Slaney attended Canadian Memorial Chiropractic College. She earned the qualification of Doctor of Chiropractic. While there, she worked in the student clinic. This experience allowed her to understand the importance of touch in helping people feel better.
She is a member of the Newfoundland and Labrador Chiropractic Association (NLCA) and the Canadian Chiropractic Association. After having served as the NLCA Secretary for three years, she became President of the Association.
To expand her knowledge in chiropractic, Dr. Slaney has achieved the following:
Is a Graston Technique provider
Has taken courses in Active Release Techniques® since 2009
Is certified in spinal stenosis
Training in independent medical examinations from the Canadian Society of Medical Evaluators
Outside of the Practice
Dr. Slaney has been married since 2015. She and her husband have three young daughters, Olivia, Breya and Chelsea. Outside of the clinic, she enjoys being with her family in our community and her in-laws in Ontario.
Find out more about getting your body into great shape with chiropractic. Contact Active Health Chiropractic today! We're open late and have convenient Saturday hours.
CONTACT US »

Dr. Linda Slaney | (709) 726-0595