About Active Health Chiropractic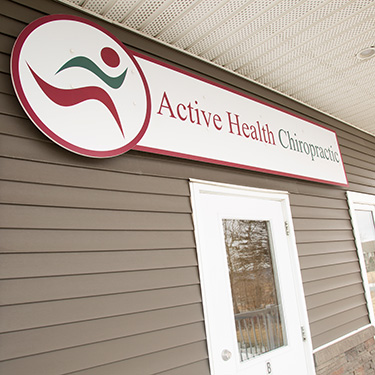 Active Health Chiropractic has a long history in St. John's. It was first opened by Dr. Chris Holden approximately 25 years ago. He later passed the torch to Dr. Nicole Myers. In 2008, Dr. Linda Slaney took over the clinic, and relocated to Mount Pearl in 2015. We are proud to serve those in our community and all around the St. John's metropolitan area.
Caring for Patients Across the Spectrum
As our practice has a running person as the logo, it's fitting that we see many patients who are runners. We also care for other athletes including: swimmers, hockey, soccer, rugby players and more. You don't, however, need to be an athlete to benefit from our natural care.
We help those with repetitive strain injuries, TMJ disorders as well as neck, back, pelvis and foot issues. Pregnant women also seek our services so they can enjoy a more comfortable pregnancy.
Our Vision
With a vision of providing a full suite of health solutions, Dr. Slaney brought in additional chiropractors, massage therapists, an acupuncturist and a physiotherapist. "I believe the future of health care is more about collaboration," she says.
Experience Our Multidisciplinary Approach
In our spacious facility, we welcome people from all walks of life who have a broad array of concerns. One of our patients has been with us since our clinic opened decades ago. Once her main complaint was resolved, she decided to become a lifelong patient to maintain her health.
Over time, she has been stricken with a myriad of health issues. She credits chiropractic with keeping her in the best possible shape. A car accident, surgery and numerous other issues would have prevented her from living her life.
With our natural care and various modalities, you may also be able to see your quality of life improve.
MEET THE DOCTORS »

Dr Abbott has great bedside manner. Highly recommend him.

Professional and thorough assessment with great results.

Excellent service and very friendly staff!

Friendly, knowledgeable staff. Beautiful facility.
Schedule Your Appointment Today!
If you're curious about chiropractic or our other services, find out more. Contact our friendly team today to get answers to your questions! We're open late and have Saturday visits available.

About Active Health Chiropractic | (709) 726-0595