Experience Natural Pain Relief & Lasting Results
Your Expert Mount Pearl & St. John's Chiropractor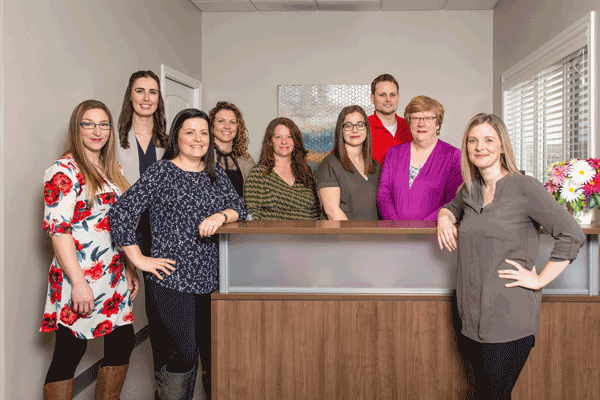 At Active Health Chiropractic our multifaceted approach to health works to quickly give each individual results – whether you're here for pain relief, rehabilitation, maintenance, or addressing long-term health goals and wellness.
We are proud to offer direct billing to insurance. Senior and student discounts are available as well! Call (709) 726-0595 to book your appointment.
At our practice, we believe in helping patients live their best, healthiest life possible through various modalities that promote wellness and healing in the body. Our friendly team of chiropractors will create a customized treatment plan to relieve your pain and get you on the path to a pain-free life.

Discover Relief From Pain With Expert Chiropractic Care
Are your suffering from any of the following conditions?
Back pain
Carpal tunnel syndrome
Headaches
Neck pain
Pregnancy related pain
Sciatica
Scoliosis
Slipped discs
Stress
Whiplash
Digestive problems
Migraines
Our chiropractors use a variety of techniques as appropriate for you. These methods include Thompson Drop, Activator® and Cox-Flexion Distraction.
Are you ready to learn more about what chiropractic care can do to improve your health? Call (709) 726-0595 now to book your appointment.

Book Your Appointment Now!
Don't Forget To Ask About Our Senior And Student Discounts!
Book Your Appointment Online
CONTACT
Active Health Chiropractic
878 Topsail Road. Unit B
Mount Pearl, NL A1N 3J9
T: (709) 726-0595
Office Hours